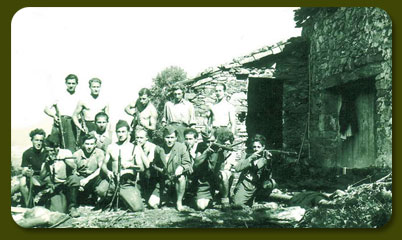 The Maquis of Nistos and Esparros was reated in July 1943.

In the barn of Rumeau ( louisou ) at the Lita close to the Estivère pass where the first elements will arrive (workers, students and farmers), the majority of whom resist government orders to Compulsory Service (forced labor) in Germany…at first there are only 8 of them.

A four engine Halifax of the Royal Air Force crashes on the Pic du Douly at 1,400 meters altitude on the night of July 13/14 July on the Commune of Sacoué in the Haut Nistos ...